| | |
| --- | --- |
| | |
Please Donate to the Student Victim Fund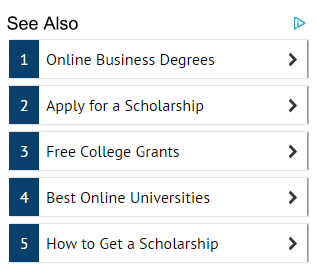 Teachers are assaulting students at record numbers. Many of these convicted teachers are either sentenced to No Jail time or very little jail time. Even Teachers merely accused of sexual assault are retaining their positions.
Mission of the Student Victim Fund
Unfortunately, there is no legal requirement for schools or courts to help the students that were victimized. Oftentimes, students who were traumatized or victimized must hire expensive attorneys or either just settle for being a victim.
The mission of this fund is to raise funds for victims, raise awareness of this crisis, and reward students, and parents, and others, who help expose teacher predators. Students and parents should be empowered to Take Back the Classroom!

Financial-Aid News: Sexual Assaults, Crimes, Favoritism, and Other Scams Hidden by Colleges and Universities
Financial-Aid News covering all major topics and concerns to students. Student-Debt relief scams, Sexual Assaults,phony financial-aid experts, teacher predators, Campus crimes, non-profit invesitgations, student loan scams by college administrators, and much more. For the most in-depth coverage of Financial-Aid news, share our bookmark on your Facebook, StumbleUpon, Twitter, and other social media accounts.
Scholarships, Grants, and Financial-Aid sponsored by
National Academy of American Scholars®
NAAS® College Scholarships
Scholarships and Grants
Scholarships for College students

Updated: Tuesday, January 23rd 2018, 10:49:26:PM MST


Winning Scholarships and Financial-Aid tips

Never use the words 'undecided' or 'unsure' on any scholarship application.
Check grammer and punctuation on your essay.
Visit NAAS.ORG daily for more Scholarship tips on winning big bucks.

Please be sure to register and sign-up to receive access to our online forms.

| | |
| --- | --- |
| | |
Scholarship Blog Reports
A premier online financial-aid and educational blogLast Updated: Tuesday, January 23rd 2018, 10:49:26:PM MST