Elite Canadian Scholarships: Education-boosting Canadian awards and grants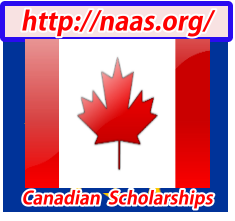 Canadian Scholarships lower Financial-Aid costs
Canadian Scholarships lower Financial-Aid costs for Canadians seeking a college education. With the Scholarship Keys app, the chances increase for student seeking an award. Canadian Student Grants provide money for college or university that you don't need to pay back. Canadian grants work much the same way as U.S. grants. The Canadian grants are relatively straight-forward.It is easy to apply for them. These grants are given to students at the beginning and in the middle of the school year.


U.S. companies Sponsor Canada Scholarships for Areas in Demand
We welcome all Canadian students to downlod our Scholarship Keys app. The Scholarship Keys app generate Scholarship Keys for all Canadian Provinces. Furthermore, U.S. corporations are eager to offer scholarships, and financial-aid to students from Canada to study in the U.S. due to a critical shortage of qualified U.S. citizens. The areas of expertise needed are the Science, Technology, Engineering, and Medicine scholarships. We encourage Canadian students to consider both private corporate U.S.-sponsored Canadian Scholarship opportunities.
Area of Study for Canadian Grants, and Scholarships
The Area of study for Canadian Scholarships include a vast selection of options.
Level of Study for Canadian Scholarships
We sponsor Canada Scholarships from the undergraduate level to the graduate level. Our Scholarship Keys for Canada Scholarships can generate scholarship keys to access online Canadian scholarship applications, but also functions as a central source and digital repository for the largest and most trafficked Europe scholarship websites.
Student Aid Alberta Service Centre
Telephone:

1-855-606-2096 (toll free in North America)

TTY:

1-855-306-2240

Outside North America:

800 2 529-9242 (plus International Access Code)
Monday through Friday, 7:30 a.m. to 8:30 p.m., your local time